The following rules are intended to organize and keep all the information about Album pages in the same pattern. We insist that this standard is used.
About information content:
NEVER use copied information from sites like Wikipedia. If the information contained here was supposed to be copied from Wikipedia, this Wiki should never exist;
Do not add shallow information with little evidence;
Use official pictures from the albums;
Video links are free, being subject of change due quality;
Check out for the right and complete lyrics;
Songs interpretation and meanings are not only allowed but encouraged on the coments/talk page.
Standard structure of song pages: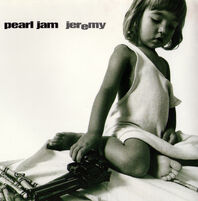 "Song name" specify album with its link; composition. Charts and brief impersonal comments are allowed. 
Background
If possible, area of fully describing the band's historical context, influences and comparisons.
Analysis
Song's impersonal and objective interpretation. Poetry context, inside the lyrics and ongoing throughout them.
Music & Lyrics
Video centralized.
Lyrics
of
the
song
Optional features

Trivia
Curiosities.
Ad blocker interference detected!
Wikia is a free-to-use site that makes money from advertising. We have a modified experience for viewers using ad blockers

Wikia is not accessible if you've made further modifications. Remove the custom ad blocker rule(s) and the page will load as expected.