The following rules are intended to organize and keep all the information about Album pages in the same pattern. We insist that this standard is used.

About information content:
NEVER use copied information from sites like Wikipedia. If the information contained here was supposed to be copied from Wikipedia, this Wiki should never exist;
Do not add shallow information with little evidence;
Use official pictures from the albums;
Video links are free, being subject of change due quality;
Albums interpretation and meanings are not only allowed but encouraged on the coments/talk page.
Standard structure of album pages: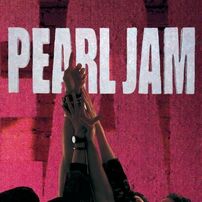 Album name description including number, date of release and if possible context; brief commentary about a major view of the album/musician features/charts.
Background
Area of fully describing the band's historcial context, influences, comparisons, commentaries and analysis of album's themes.
Tracks
Number the songs in the right position on the album, linking all of them to existing pages.
Credits
Members and staff of the album's production
Optional features

Video
Videos that are related to the entire album
Trivia
Curiosities.